It's been a while since I've made something that was just a straight up simple comfort food, and after a super long week comfort food was definitely in order. These BBQ Beef and Beans are like the love child of baked beans and beef chili. They're hearty and flavorful, they meal prep well, and can be as no-fuss or as "from scratch" as you want them to be. I've included instructions to make them vegetarian or to amp up the vegetable content below, so scroll on down to see more!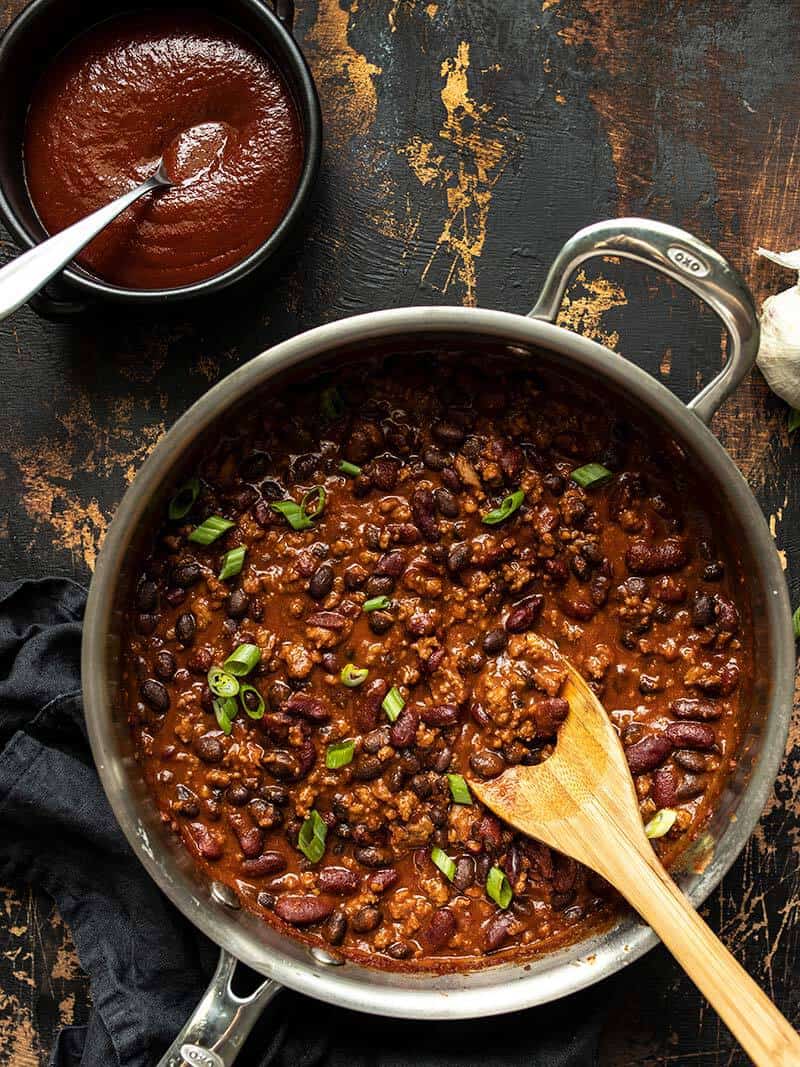 P.S. I'll be posting this homemade BBQ Sauce recipe on its own tomorrow, along with plenty of ways to put it to good use!
MAKE IT VEGETARIAN
To make this dish vegetarian, you'll need to swap the Worcestershire sauce for a vegetarian version (Worcestershire contains anchovies). Annies Vegan Worcestershire Sauce is the most popular brand and can be found at stores like Whole Foods, or other large grocers. Once your BBQ sauce is vegetarian, just swap the ground beef for one extra can of beans. I suggest pinto, so you have a nice trio of shapes and colors with your beans, but you could also double up on either the kidney or black beans.
PUMP UP THE VEGETABLES
I'm usually all about adding vegetables into my dishes wherever possible, but today I just wanted to keep things as simple as possible. If you want to add a few vegetables in there to balance things out, you can add a diced onion, diced bell pepper, or even some shredded cabbage (make it easy and use bagged shredded coleslaw mix, a couple handfuls added when you brown the beef should do it).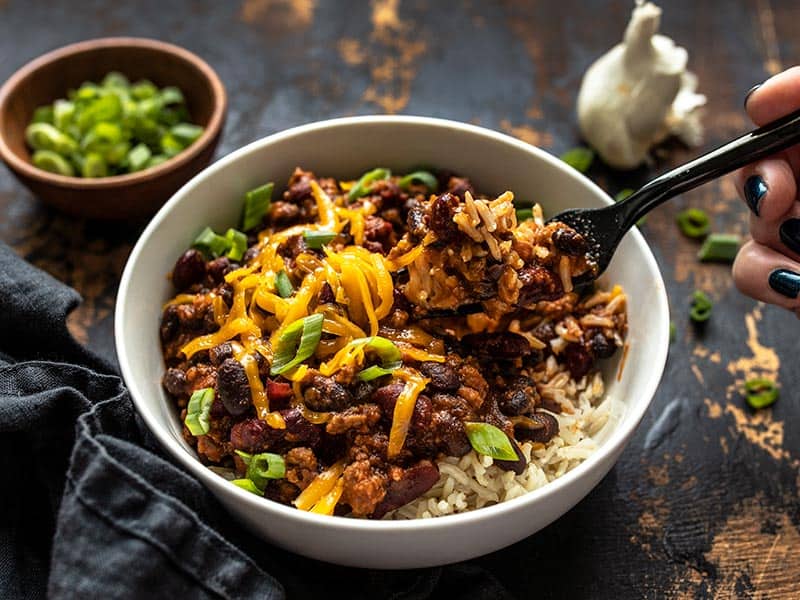 HOMEMADE BBQ SAUCE VS. STORE BOUGHT
I had been working on a homemade BBQ sauce recipe this week, so I went ahead and used my homemade sauce in this recipe. If you don't feel like making your own, or don't have the necessary ingredients on hand, feel free to sub 1 cup of your favorite bottled BBQ sauce.
HOW TO SERVE BBQ BEEF AND BEANS
I served mine bowl-style over some brown rice and topped with cheddar and green onion, but you could also serve this on a bun like a slider or sloppy joe! Or just on its own with some saltine or oyster crackers.