Macaroons will always remind me of Passover, a time honored Jewish holiday that we celebrate every spring. During the 8 days of Passover we don't eat any gluten, which includes bread, pasta and any products that have wheat. With limited options, we pretty much cook all our own food that week. Since they are gluten free, macaroons are a go-to dessert at our house.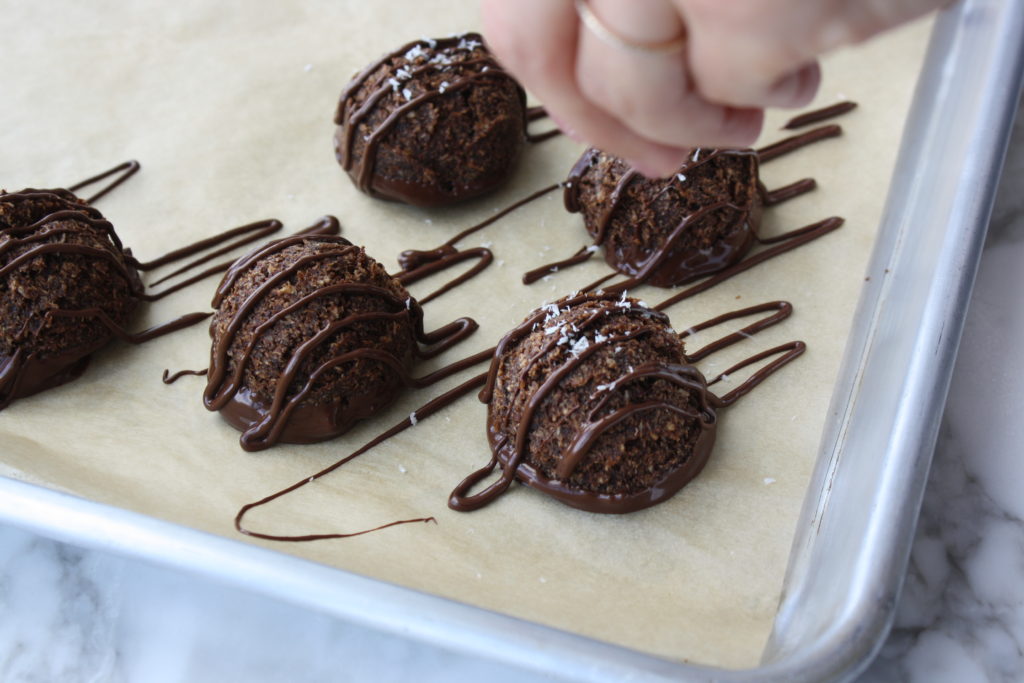 Recently I've been wondering – a gluten-free flavorful and fun dessert? why am I not enjoying it all year?! I love coconut and that chewy texture of a macaroon. I knew I couldn't create this recipe alone so I turned to my friend Grace from @sweetsweetcity. She has mastered all things pastry a real pastry expert in the field. So we partnered up and tackled a healthy macaroon.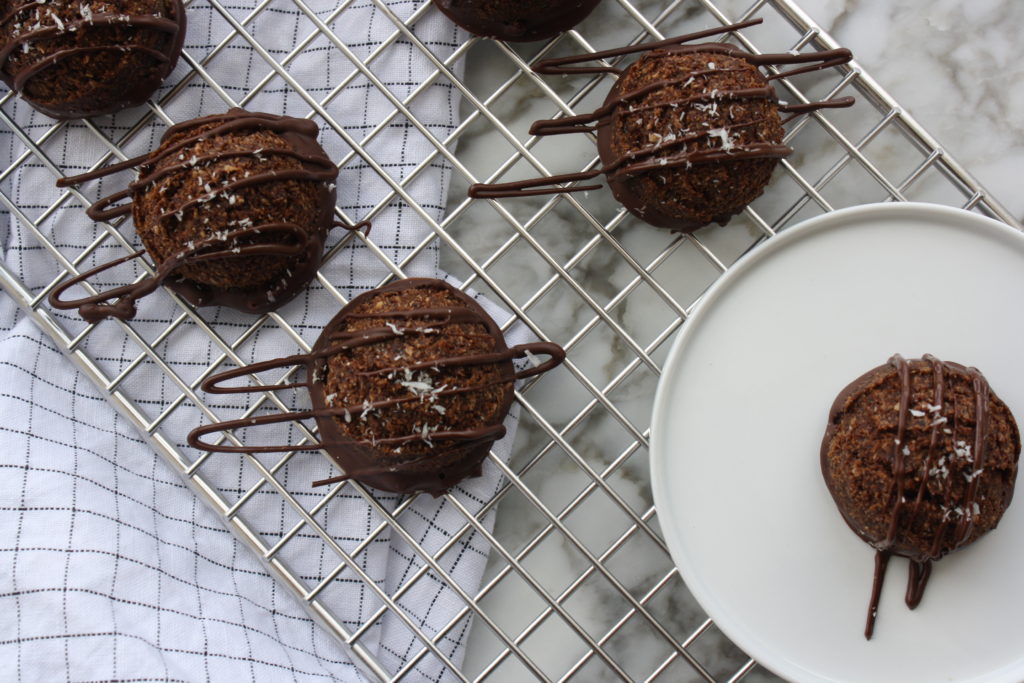 In our research we found that every "healthy" macaroon recipe had maple syrup. As you know I am not a fan of syrups or any other concentrated sweeteners. We should be using whole real foods to sweeten desserts!
I knew I wanted to use NOW Foods date sugar which is just dried up dates. With its caramel flavor, date sugar pairs deliciously well with NOW coconut, coconut oil and cocoa powder, which are all organic and affordable. If you want to order their products you can use my code to place your order for LOTTIENOW10 for 10$ off a 40$+ order.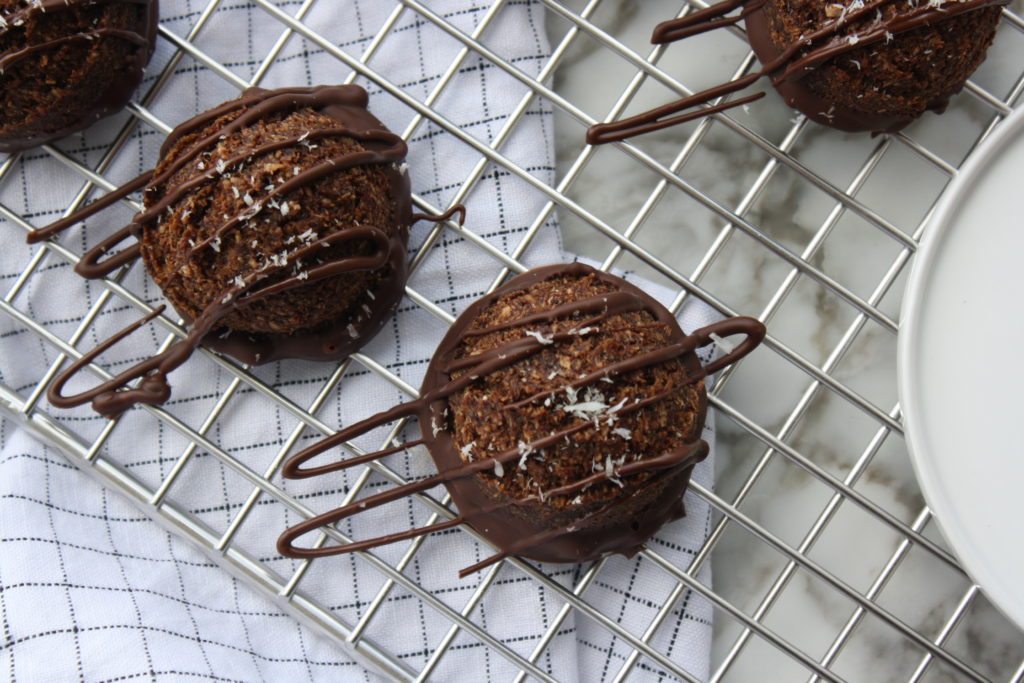 Recipe:
Directions:
Pre-heat oven to 350 degrees Fahrenheit and prepare a baking sheet with parchment paper and non-stick spray
In a food processor combine everything until well combined.
Transfer mixture to a bowl. Using a small ice cream scooper scoop mixture on to prepared sheet. You should have about 14 macaroons.
Cook for 10 minutes.
Let cool and optional drizzle with chocolate